Kristen has once again been recognized by Crain's Chicago. She was recently named ones of Chicago's Notable Women Lawyers for 2018! Read HERE.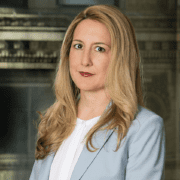 ---
Prinz partner, Amit Bindra, recently published Recent Trends in Non-Compete Laws Across the U.S. for the American Bar Association's Employment & Labor Relations Law sectionNews and Events. Full article can be read HERE.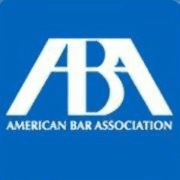 ---
We are thrilled to name Amit Bindra as Partner. Since 2012, he has served Prinz clients with compassion and integrity. For the last three years, he has been recognized by Illinois Super Lawyers Magazine as a Rising Star. Amit will continue to make a valuable contribution to our positive work culture while advocating for clients and running marathons.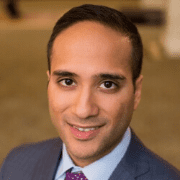 ---
Date: Saturday, January 13th, 2018 Host: CLTV
As sexual harassment still dominates the national conversation, Kristen Prinz, from The Prinz Law Firm, shares her thoughts and expertise on the topic, especially as it applies to the workplace. Kristen was interviewed on CLTV which aired on Saturday, January 13th, 2018.
Check out the interview here.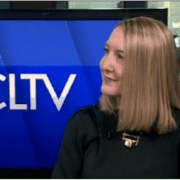 ---
Date: Wednesday, January 10th, 2018 Time: n/a Location: The Prinz Law Firm's Twitter Feed RSVP: n/a Host: Kristen Prinz from The Prinz Law Firm
The Prinz Law Firm's very own Kristen Prinz interviewed with Economic Club of Chicago Chair Mellody Hobson at ECC's Fireside Chat on Wednesday, January 10th. Mellody is currently the president of Ariel Investments and the current chair of the Board of Directors of DreamWorks Animation. In the Fireside Chat, Mellody highlighted the importance of diversity and how to implement diversity in the boardroom.
"It takes a spark to start a fire, and here's the thing: anyone can be that spark." – Mellody Hobson
Check out The Prinz Law Firm's Twitter Feed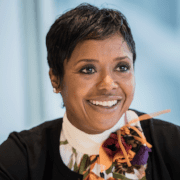 ---
Date: Wednesday, Oct. 25, 2017 Time: 1:30 PM to 2:30 PM Location: CK, Room 580 RSVP: By October 24 Host: Chicago Kent Law School
Negotiation is a part of day-to-day life. From discussing with a spouse about where to go to dinner to haggling with a salesperson in a car lot, we are all negotiators of varying degree and skill, and most of us actually like the game of negotiation. Some so much so, they decide to become lawyers, the negotiators of the legal world.
Attorneys must be able to negotiate reliably, intelligently, ethically, and within strict legal boundaries to reduce contests between parties, encourage cooperation, and convert arguments into deals that benefit everyone, especially their own client. By some academic estimates, an attorney relies on some form of negotiation in 90% of all legal matters.
An upcoming SSPI workshop will be presented by Attorney Kristen Prinz, founder and managing partner of The Prinz Law Firm, to help lawyers get a better comprehension of negotiation, and therefore become better negotiators themselves. Points of conversation discussed in the workshop will include outlining the basics of negotiation, identifying where you could improve as a negotiator, using alternative solutions or proposals to gain an advantage, the importance of creativity in negotiations, and overcoming difficulties.
Veteran litigators, seasoned mentors, and up-and-coming lawyers alike are all invited to the workshop. To learn more about the workshop, or Attorney Prinz's experience as a skilled legal negotiator, contact The Prinz Law Firm today.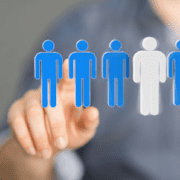 ---
Employment lawyer and business counselor, Kristen Prinz, was honored as one of the Most Influential Women Lawyers by Crain's Chicago Business. She was recognized for promoting diversity, integrity and creativity within her firm, and providing her clients with outstanding service and representation. See her listing here: http://www.chicagobusiness.com/most-influential/women-lawyers/kprinz.html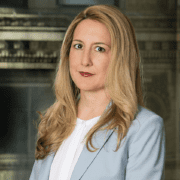 ---
Guest panelist: Kristen Prinz
UPWARD Chicago members are invited to an invigorating and thought-provoking night of discussion and networking opportunities during the "Negotiating Your Career – Getting the Yes!" event program. The evening will be hosted and located at Ernst & Young in Chicago.
The event starts at 6:00 PM with registration and casual networking over cocktails. At 6:30, a panel comprised of special guests Kristen Prinz, Meg Sranske, Leslie Macek, and Ingrid Morris – with Larvetta Loftin acting as the moderator – to discuss how each panelist has become a prominent female figurehead in the business world of Chicago, including stories of their beginnings, acquiring new skills, and leaping over obstacles. Attendants can use the knowledge and experiences of the panelists to guide them on their own journeys towards successful, meaningful, and impactful careers. Another networking opportunity is planned after the panel's conclusion.
There is only a limited number of attendance spots open for this event. Registration should be completed as soon as possible. More information can be found at www.upwardwomen.org.
Want to learn more about the legal and tax requirements when hiring your first employee? Join us and hear from a panel of experts on how to hire the best people.
---
Speaker: Kristen Prinz
YWCA Metropolitan Chicago and DyMynd are partnering during MONEY SMART WEEK 2016, April 23-30, to bring the Chicago area a series of dynamic events that will focus on four ways that we can impact wage equality and help women obtain financial empowerment: EARN, INVEST, SPEND and GIVE.
Combining a stellar lineup of speakers, networking opportunities, hosts and sponsors who are dedicated to promoting women's financial empowerment, our events are designed to inspire action and create change!
Join us for one, more or all of the events by clicking on the event name below to purchase your tickets today. Ticket prices are $10 per event*.
---
Speakers: Terry Savage, Joanne Moffic Silver (CBOE), Kristen Prinz (Prinz Law Firm) and Ginny Clarke (Talent Optimization Partners)
---
Speakers: Carolyn Leonard (DyMynd), Monika Black (DyMynd), Kathleen McQuiggan (PAX World), Venita Fields (Smith, Whiley & Co.), Ilyce Glink (Think Glink) and Nina Milovac (Options Express)
Sponsors: Charles Schwab & Co.
---
Speakers: Dorri McWhorter (YWCA Metropolitan Chicago), Corielle Heath (liftUPlift), Nicole Yeary (MsTech & WiSTEM) and Tom Alexander (1871)
Sponsors: liftUPlift and 1871
---
Speakers: Paula Starkey (DePaul), Marguerite Griffin (Northern Trust), Holly Copeland (Horizon Pharma) and Corliss Garner (BMO Harris)
*Your ticket purchase to any of our four Money Smart Week events will grant you access to our exclusive Friday Happy Hour event in celebration of women's financial empowerment and the movement to achieve pay equity with partner FW: Magazine!
---
Attorney Kristen Prinz of The Prinz Law Firm authored an article for The Catalyst, the newsletter for Illinois State Bar Association's Standing Committee on Women and the Law. In the newsletter article, titled "Letting Go of Guilt," Attorney Prinz shares the obstacles she faced juggling life as a mother, career professional, and wife.