Christina Hynes Mesco
Of Counsel at The Prinz Law Firm
---
An experienced attorney, Ms. Mesco offers expert guidance to clients with employment law and business-related needs. She frequently negotiates, drafts, and reviews employment, retention, non-compete, non-solicitation, equity, change-in-control, consulting, and other employment-related agreements and documents.
Ms. Mesco also assists clients in obtaining or disputing employment-related benefits, such as unemployment, COBRA, and disability. Whether becoming employed, starting a business, entering a partnership, consulting, or separating from an employer, Ms. Mesco has aided numerous entrepreneurs and executives in improving their employment status by increasing benefits and obtaining valuable language amendments that protect their rights.
Ms. Mesco also plays a leading role in our workplace training offerings. She has provided custom-tailored training to numerous employers, helping them update their policies, develop best practices, and create positive workplace cultures that allow businesses to thrive and employees to feel appreciated.
Christina has assisted clients from companies such as:
---
Walgreens
McDonalds
PepsiCo
BP
Harris Bank
Helping You In & Out of the Courtroom
---
Ms. Mesco is also versed in offering pointed and strategic advice to employers navigating difficult employment situations. With a view toward litigation-avoidance, she helps employers craft and implement sound decision-making policies to maintain a discrimination-free workplace.
When litigation is required, Ms. Mesco is no stranger to the courtroom. She is experienced in litigating employment and business-related claims in numerous venues, including: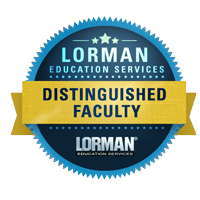 State and federal courts
Federal, state, and local agencies and tribunals
EEOC
Illinois Department of Human Rights
FINRA
The American Arbitration Association
She has successfully litigated cases at all stages, from complaint filing through trial.
A Reputation for Success
---
Recently, Ms. Hynes Mesco was part of a trial team that secured a judgment in excess of $2 million on behalf of a client alleging breach of employment contract, defamation, and wrongful termination against a former employer. She also recently represented a former financial advisor in claims of defamation, gender discrimination, retaliation, and wrongful termination against her former employer, a broker/dealer, resulting in a FINRA decision awarding expungement of the advisor's Form U-5 and more than $200,000 in damages. Ms. Mesco was selected as an Illinois Superlawyers Magazine Rising Star for 2016 and 2017.
Education
---
J.D., Loyola University Chicago School of Law
Leadership and Service Award
Editor, Public Interest Law Reporter
Representative and Secretary, Student Bar Association
Member, ABA Negotiation Competition Team
Regional Finalist, ABA Client Counseling Competition
B.A., University of Nevada, Las Vegas Honors College
Magna cum laude and University Honors
Professional and bar association memberships
---
American Bar Association
Chicago Bar Association
Illinois State Bar Association
Awards
---
Superlawyer 2020, 2021
Rising Star, Superlawyers Magazine, 2016
Rising Star, Superlawyers Magazine, 2017
Presentations
---
Co-presenter, INBLF Great Legal Minds Webinar on Employment Law considerations during the COVID-19 Pandemic, August 13, 2020.
Panelist, "Human Resources Management Association of Chicago 2019 Legal Update." HRMAC, November 2019.
Co-Presenter, "How to Believe Women and Maintain the Integrity of Your Investigation." 2019 Association of Workplace Investigators Annual Conference, Marina del Rey, California, September 2019.
Panelist, "Chicago's Most Powerful Women in Law Explore Leadership, Strategies for Success and How to Influence Outcomes." Morning Lineup Live, Women in Law Conference, hosted by the Chicago Daily Law Bulletin and Chicago Lawyer magazine, December, 2018.
Presenter, "Culture as a Business Response to #MeToo." Professional Business Exchange, November 2018.
Panelist, "Legal Recruiting & Professional Development in the #MeToo Movement Era." Joint
meeting of the Chicago Association of Legal Personnel Administrators (CALPA) and Chicago Area Law School Consortium (CALSC), November 2018.
Co-Presenter, "Addressing and Preventing Workplace Harassment," 10th Annual Conference on Futures and Derivatives. Chicago-Kent College of Law, November 2018.
Presenter, "How to Avoid Legal Landmines: Employment Law Perspectives and Techniques for Business Owners and Executives." The Naperville Business Network, October 2018.
Podcast Guest, "Looking out for Employees After a Business Acquisition." Get Going in Business with Hans Hegge, June 2018.
Podcast Guest, "What You Need to Know about Employees' Rights." Get Going in Business with Hans Hegge, June 2018.
Podcast Guest, "Biggest Mistakes Employers and Employees Make." Tales From Around the Watercooler, The Prinz Law Firm, April 2018.
Roundtable Facilitator, "Introduction to the Chicago Paid Sick Leave Ordinance," Human Resources Roundtable sponsored by The LaSalle Network, June 2017.
Presenter, "The Art of Negotiation." LEAD (leadership development) Course Presenter, The Executives' Club of Chicago, February 2016.
Presenter, "The Instant Impact of Hatmaker v. Mem. Med. Cent.: The Level of Protection Applicable to an Employee's "Participation" in a Pre-EEOC Internal Harassment Investigation for Purposes of Title VII's Anti-Retaliation Section." ExecSense Webinar, October 2010.
Blog Posts
---
See below for this attorney's most recent blog posts.
Click here to see all posts by this attorney.