LAURA FELDMAN
OF COUNSEL AT THE PRINZ LAW FIRM
---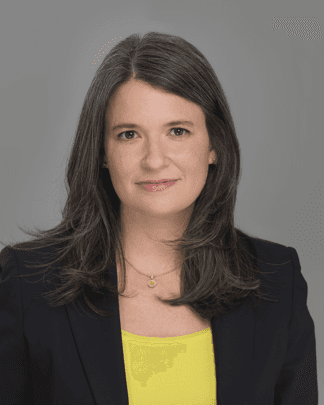 A graduate of Northwestern University School of Law and Stanford University, Laura is an accomplished litigator. She won a verdict against a Fortune Top 20 company after a seven-day jury trial for a woman who accused her employer of allowing a customer to sexually harass and stalk her. Laura has also delivered results for her clients by arguing and winning motions for contempt of court and for summary judgment. She has taken or defended over one hundred depositions.
Laura brings a unique skill set to her work. As a certified mediator and former legal negotiations teaching assistant, she appreciates that negotiating a resolution may be the best option for her clients. Yet she has the chops and experience to file suit and see her cases through to positive resolutions when necessary.
Laura frequently appears in federal and state court, in mediations, arbitrations, and before the Equal Employment Opportunity Commission (EEOC) and Illinois Department of Human Rights (IDHR).
KEY PRACTICE AREAS
---
Laura's practice is heavily concentrated on plaintiff-side employment litigation. She frequently represents medical professionals, marketing and PR professionals, sales professionals, and Spanish speakers.
Laura has wide-ranging experience in employment negotiations and litigation. Her primary practice areas include the following:
Pregnancy discrimination

Race and sex discrimination claims

Disability discrimination

Retaliation

Whistleblower claims

Family medical leave violations (FMLA)

Wage violations
Laura also advises executives on non-compete, non-solicitation, and confidentiality agreements. She has experience litigating defamation, USERRA (military discrimination), and breach of contract claims.
AN EXPERIENCED EMPLOYEE ADVOCATE
---
Before joining The Prinz Law Firm, Laura specialized in labor and employment litigation at Robinson Curley P.C. She had previously worked for nine years as a Trial Attorney at the U.S. Equal Employment Opportunity Commission (EEOC), where she litigated and investigated allegations of discrimination, harassment, and retaliation. She also served as an Attorney Advisor to EEOC Commissioner Charlotte Burrows. Prior to the EEOC, Laura developed experience representing employers in employment matters as an Associate at Paul Hastings LLP.
Laura is grateful to have the opportunity to do the work that she loves.
EDUCATION
---
J.D., Northwestern University School of Law, 2008
A.B., Stanford University, 2003
PROFESSIONAL AND BAR ASSOCIATION MEMBERSHIPS
---
Member, National Employment Lawyers Association (Illinois), 2017 to present
National Institute in Trial Advocacy (NITA)

Scholarship Recipient, Deposition Skills Training, 2017

Trial Skills Training graduate, 2012
Cook County Human Trafficking Task Force

Labor Trafficking Subcommittee Member, 2013-2018
Impact Fund

Selected for Intensive Class Action Training Institute, 2015
American Bar Association Equal Employment Opportunity (ABA EEO) Committee

Fellow with Full Scholarship, 2013-2015
Chicago Appleseed

Board Member, 2009-2013

Board President, 2012-2013
AWARDS & RECOGNITIONS
---
Awarded Northwestern Law's SFPIF Young Alumni Award in recognition of outstanding commitment to public interest work, March 2020.
Named by Super Lawyers as an Illinois Super Lawyer (top 5% of all lawyers), 2019, 2020, 2021.
Awarded $30,000 post-graduate Stanford Haas Center for Public Service Fellowship.
Received Good Apple award for service to Chicago Appleseed.
PUBLICATIONS & PRESENTATIONS
---
2022 Midwinter Meeting Report of 2021 FMLA Cases, ABA Section of Labor & Employment Law Committee Subcommittee on the FMLA, Contributing Author.
2021 Midwinter Meeting Report of 2020 FMLA Cases, ABA Section of Labor & Employment Law Committee Subcommittee on the FMLA, Contributing Author.
Evidentiary Issues in Sex Harassment Cases, National Employment Lawyers' Association Illinois Seventh Circuit Conference, February 2020.
Best Practices for Physicians Writing Doctor's Notes, Rush University Medical Center (RUSH), May 2019.
#MeToo in the Law: A panel discussion on sexual harassment in the legal workplace (co-panelist with then-Chief Judge Ruben Castillo) Seventh Circuit Bar Association Diversity and Inclusion Committee, January 2019.
2020 Midwinter Meeting Report of 2019 FMLA Cases, ABA Section of Labor & Employment Law Committee Subcommittee on the FMLA, Contributing Author.
Investigating Allegations of Systemic Discrimination, U.S. Equal Employment Opportunity Commission Chicago District Office, June 2018.
Pregnancy Discrimination Post-Young v. UPS, Chicago Bar Association Young Lawyers Section (CBA YLS), October 2017.
Pregnancy Discrimination Claims in Light of Young v. UPS, National Employment Lawyers Association Illinois (NELA IL), September 2017.
Ethical Concerns When Conducting Internal Investigations, EXCEL Conference, June 2017.
Keynote Speaker, Northwestern University School of Law Inaugural Public Interest Social, January 2017.
Federal and State Protections for Workers with Pregnancy-Related Conditions, Chicago Bar Association (CBA), Labor and Employment Committee, January 2016.
Civil Rights Issues Affecting Low-Wage Workers, Chicago Kent College of Law, October 2015 and November 2014.
What U.S. EEOC v. Abercrombie & Fitch Means for Grooming and Dress Code Policies, American Bar Association Young Lawyers Division, July 2015.
Legal Issues Affecting Temporary Workers, Coalition Against Workplace Sexual Violence, October 2014.
Know Your Rights, Muslim American Society and Bridgeview Mosque, May 2014.
Bringing Employment Discrimination Claims on Behalf of Immigrant, Migrant and Other Vulnerable Populations, EEOC Technical Assistance Program Seminars (TAPS) Wisconsin, June 2013.
Successfully Overcoming Employers' Scorched-Earth Defense Tactics, Minnesota Trial, Summer 2013.
An EEOC Attorney's Perspective, 2013 Human Resources Seminar, U.S. Poultry & Egg Association, April 2013.
United We Stand: Effectively Representing Immigrants in Employment Cases, National Employment Law Association (NELA) National Conference, March 2013.
Presentations in Spanish:
Sexual Harassment in the Workplace: Information for Immigrant Workers, Mujeres Latinas en Acción.
Know Your Rights, Mexican Consulate, August 2011-2014.