Kristen E. Prinz
Founder & Managing Partner at The Prinz Law Firm
---
Kristen Prinz is an employment lawyer, business counselor, and founder of The Prinz Law Firm. She focuses on providing clients with strategic and cost-effective legal and business planning solutions to assist business owners, entrepreneurs, and professionals in building and realizing their potential.
Ms. Prinz empowers business owners to launch, grow, and thrive in their businesses by developing policies that advance their business needs, creating agreements that protect their client and employee relationships, and advising businesses on utilizing employment practices that foster a positive workplace culture. Her pragmatic approach helps clients limit risk in recruiting, hiring, onboarding, assessing, and separating employees.
Ms. Prinz is also a strong advocate for employees, including a variety of executives and physicians. She helps negotiate employment contracts and severance packages for professionals, and has litigated complex claims of discrimination, harassment, and retaliation, as well as contract disputes, wage claims, and whistleblower claims.
The Experience to Protect Your Business
---
Ms. Prinz works closely with clients to ensure that their agreements, contracts, and written policies and procedures reflect the culture of their business and limit liability. She also assists businesses in implementing employment practices and training staff. Her business-side practice includes but is not limited to the following areas:
Drafting operating, shareholder, purchase, employment, and other agreements
Business counseling
Negotiation coaching
Workplace trainings
Workplace investigations
Workplace audits
Advising on workplace culture and climate
As a business owner herself, Ms. Prinz understands that employees are an asset with immeasurable value and risk. Her focus is on counseling clients to minimize risk and maximize growth. However, she understands that no amount of planning can fully eliminate risk.
WHEN ORGANIZATION, COLLABORATION, AND STRATEGY ARE NOT ENOUGH, MS. PRINZ IS AN AGGRESSIVE LITIGATOR WHO HAS REPRESENTED CLIENTS IN:
Wage claims
Discrimination claims
Retaliation claims
Sarbanes-Oxley Whistleblower claims
Shareholder disputes
Contract disputes
Non-compete and non-solicitation disputes
Defamation claims
General employment and business-related claims
Ms. Prinz has litigated employment law matters on behalf of both employers and employees before state and federal courts at the trial and appellate level. She also possesses extensive experience litigating before administrative agencies, including the Equal Employment Opportunity Commission (EEOC), the Illinois Department of Human Rights (IDHR), and the Cook County Human Rights Commission, as well as various arbitration panels.
Ms. Prinz has served as first chair in multiple litigation matters and has obtained multi-million-dollar verdicts for her clients. Ms. Prinz has also successfully represented client in appellate matters.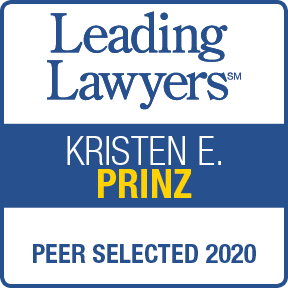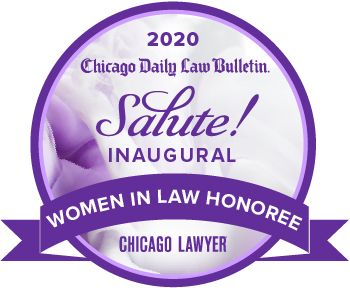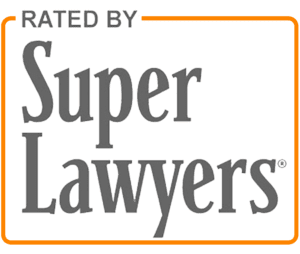 Community Involvement
---
Ms. Prinz is involved in many professional and philanthropic organizations including:
The Chicago Network
The International Women's Forum
National Sleep Foundation, Board Member
New Moms, Board Member
The Chicago Club
The Economic Club of Chicago
The Executives Club of Chicago
Ms. Prinz has served as co-chair on the Chicago Bar Association's Alliance for Women Executive Committee and the Illinois State Bar Association's Women and the Law Committee. She has been consistently selected by her peers as a Super Lawyer, a Leading Lawyer, and a U.S. News and World Reports Best Lawyer.
Education & Professional Memberships
---
Ms. Prinz received her Juris Doctorate degree from IIT Chicago Kent College of Law with an emphasis in international and comparative law and graduated with honors, cum laude. She earned a B.A. degree in English from the University of Iowa, Iowa City. Ms. Prinz has been recognized among the "Most Influential Women Lawyers in Chicago" and as a "Notable Woman in Law" by Crain's Chicago Business.
Her professional and bar association memberships include:
Chicago Bar Association, 2006
American Bar Association, 2006
Illinois State Bar Association, 2006
Blog Posts
---
See below for this attorney's most recent blog posts.
Click here to see all posts by this attorney.