Making Work Better Through Innovative Legal Solutions
We know that your job and your business are important. That is why we make every effort to seek a resolution to your issue that saves you time, money, stress, and—most importantly—allows you to focus on your life while we handle your legal issues. From drafting or reviewing agreements to minimizing liability and protecting you against discrimination, we work on your side throughout the entire legal process.
Our Promise to Our Clients
We promise that your needs and our core values will guide all that we do. We will listen to you and let your goals determine our strategy. We will work efficiently and fight tenaciously for you. And we will communicate in a timely and responsive manner. Whatever challenges you face, we will strive to help you move forward with confidence while making work better.
Whether you need help with employment law, a business law issue, or a physician employment agreement or contract, the attorneys at The Prinz Law Firm can help.
---
Why People Choose Our Firm
At The Prinz Law Firm, our lawyers and legal staff are experienced, trustworthy, and innovative. We pride ourselves on creating strategic approaches that are individually crafted for each client. Each client's situation is unique and we never offer cookie-cutter solutions. Some cases call for a light touch and finesse, while others require aggressive litigation—and we are able to provide both. We will always work with you to ensure you are well informed of your options and can make the best decision possible.
We offer our clients total transparency when it comes to fees, costs, recommendations, and the realities of their situation. We are efficient when handling client matters and focused on finding solutions while saving time and money for our clients.
Our experience has allowed us to build a solid reputation with clients and also among our peers in the legal community. We are proud that so many clients choose to return to us and recommend us to their colleagues and friends. The trust we forge, coupled with our proven record of success, is why people continue to return to The Prinz Law Firm.
What Makes Us Different?
Many law firms are staffed with traditional attorneys who process large numbers of cases and provide clients with little customer service. Very few firms bring a creative approach to the law and truly enjoy making their clients satisfied. At The Prinz Law Firm, we do it all.
Our legal practice combines solid legal expertise, efficiency, grit, customer service, and creativity with the ability to make accurate predictions. Below are the top 3 unique traits that set us apart from our competitors.
We represent both employees and businesses, providing us a 360-degree perspective on employment law.

We provide great service by anticipating client needs.

We are efficient and tenacious.
The Prinz Law Firm's Client Commitment
Our Client Commitment tracks the client journey from initial phone call to final conclusion. It maps out exactly how we offer excellent customer service paired with tenacious advocacy to get you to a successful resolution.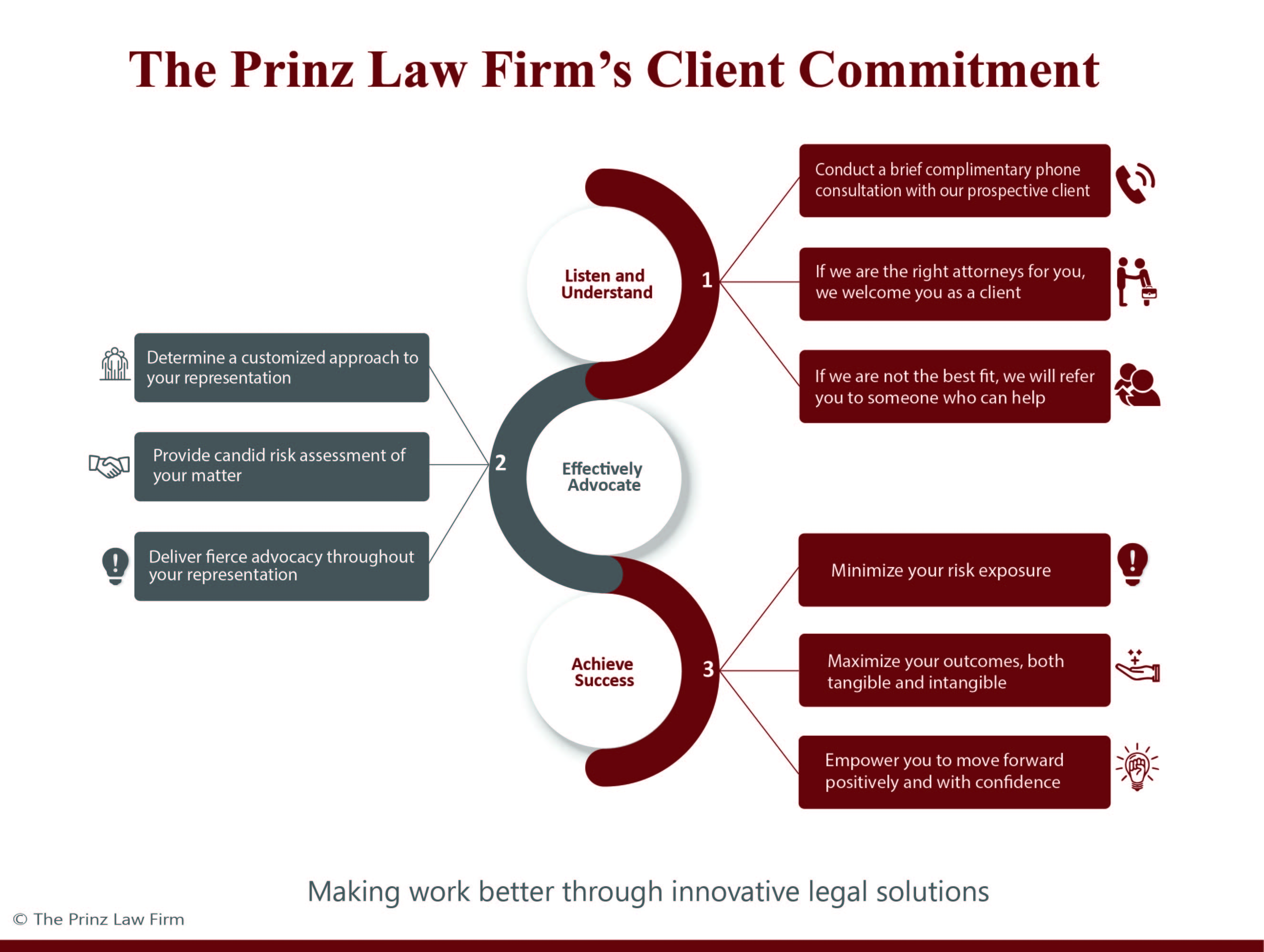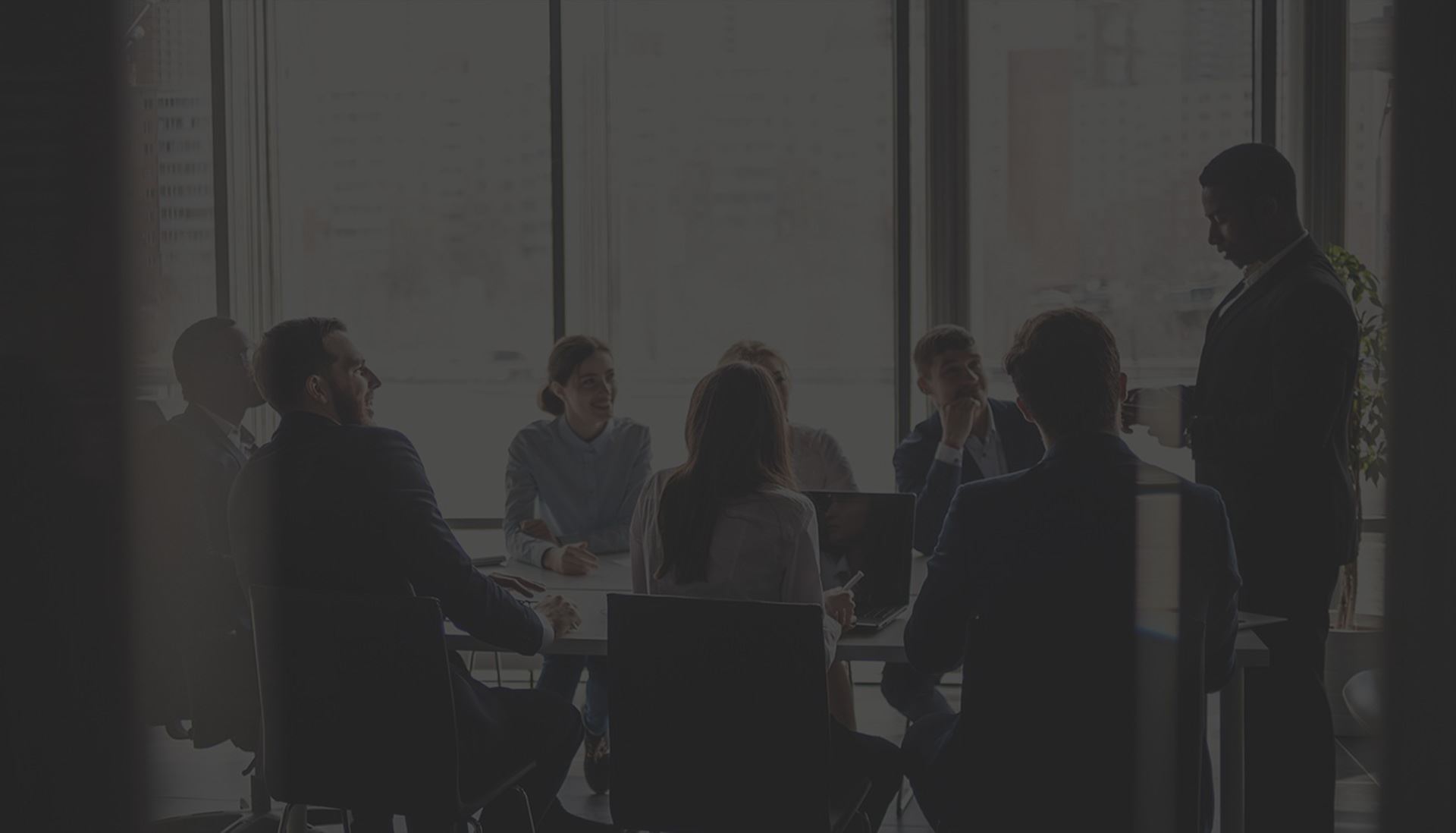 "Laura Lefkow-Hynes was very generous in speaking with me over the phone. She let me explain my position, and then she gave advice, despite never having met me. She was very caring, and I really ..."

E.F., Potential Client, 2023

"During the height of the pandemic, I unexpectedly found myself wrongfully let go from my position with no offer of severance. Laura Lefkow-Hynes helped me navigate a confusing and intimidating process ..."

Wrongful Termination Client

"Ms. Poonam Lakhani did a superb job in helping me negotiate my contract with my employer. She was always available, prompt, prepared, efficient and effective. She diligently researched specifics ..."

Heathcare Professional

"Poonam Lakhani has been an invaluable resource during the process of separating from my company due to workplace bullying and retaliation. I have already recommended her to my personal and ..."

Healthcare Professional

"Amit was terrific at guiding my decision-making and providing a helpful perspective on my situation. He was quick, thorough, and pragmatic. I highly recommend him and The Prinz Law Firm."

Todd

"I had an employment termination issue, and Amit Bindra was incredibly helpful with it. I was under a tight deadline, and he made himself available to me very quickly. During our discussion, he was ..."

Brian Dolan