By now, most everyone has heard about the wrongful arrest of two black men at a Philadelphia Starbucks. To recap: the manager on duty at the time decided to call the police to have the two men arrested since they were not making a purchase, only waiting inside the store for their friend. In the aftermath, countless individuals—mostly white— attested to waiting at a Starbucks to meet a friend, use their wifi, or even gain access to the restroom, without making a purchase and without being arrested.
So what gives? Is Starbucks racist? Is the company promoting a culture of racism? Or was it just a racist employee?
It may actually be the result of something much deeper and harder to discern; implicit bias. Implicit bias refers to attitudes or stereotypes that affect our understanding, actions, and decisions in an unconscious manner. Implicit bias is often shaped by our upbringing, community, the media, and other external factors. While most of us like to think that we are not racist, the fact is most people harbor some implicit bias.
So, as a business owner, how do you ensure that your employees don't make the same mistake that the Starbucks manager did?
The answer is continuous and comprehensive training.
Every employer should have an equal employment opportunity (EEO) statement in their handbook, as well as various written policies prohibiting discrimination. Many will even offer initial on-boarding training that will touch on these subjects. However, there are very few companies that will require or even offer employees the opportunity to continue to train on these topics throughout their employment.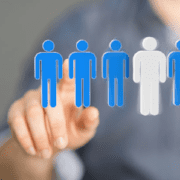 Employers often overlook continuous training on topics such as racial discrimination because it is viewed as an unnecessary cost that is not directly related to an employee's duties. However, this recent Starbucks blunder is a great example of exactly how much lack of training can cost. In addition to the PR nightmare, boycotts, and settlements, the company will be shutting down its more than 8,000 stores for an afternoon to conduct racial bias training with their employees.
In order to protect your business from facing a similar situation, be sure to provide your employees with comprehensive training on bias and discrimination, including topics such as implicit bias. Training should include interactive sessions and discuss real life scenarios your employees may face on the job. Trainings should also be ongoing and occur at least annually, if not more frequently.
The lesson to be learned from the Starbucks blunder is that we all have a good deal more work to do in this area. If you have questions about how to incorporate implicit bias into your training, call us for a no charge consultation.