Allison Wolcott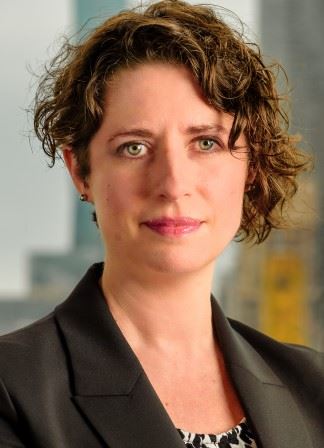 Paralegal
After 16 years in digital marketing roles for Chicago manufacturers, Allison decided to apply her love of persuasive writing and passion for justice to the legal profession. She completed the Roosevelt University Post-Baccalaureate Certificate in Paralegal Studies program with Honors in 2021. A fierce advocate for welcoming employees as whole people in the workplace, Allison helped lead diversity, inclusion, and belonging initiatives in her previous role.
Prior experiences include working for a textbook publisher, a New York literary agent, a public library, and a newspaper where she wrote both obituaries and the crime report. A former ballet dancer, Allison sings in local Chicago bands.
Allison holds an MFA in Creative Writing from the University of Arkansas and has published short stories in literary journals. Additionally, she earned a BA in French Language and Literature at New York University and is a fluent but non-native French speaker.
Professional memberships include the National Paralegal Honor Society, the Illinois Paralegal Association, and the Chicago Paralegal Association.
Call Ms. Wolcott today at 312.345.6603 to schedule your free consultation.