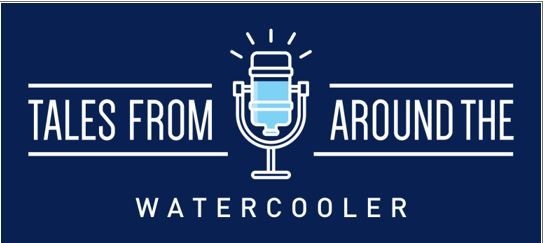 Nicole Martin conceives of HR as more than just payroll and benefits, maintaining that "HR is everything." This insight led her to undertake HR consulting post-recession in 2010 and to launch her start-up. She found a few initial clients, created an impactful business name, and has been leveraging her passion and energy to create winning workplaces ever since. Nicole has shared her insight and passion with the world through her several books, including The Talent Emergency, The Human side of Profitability, and The Power of Joy and Purpose. She also serves as the host of the internet TV show HR in the Fast Lane.
Stay Connected with Nicole:
Bio:
Nicole Martin
Author, Speaker, Thought Leader,
CEO & Founder
HRBoost, LLC.
Nicole Martin, internationally renowned speaker and author, and CEO and Founder of HRBoost, LLC., is a visionary who helps shine a light on ways to address the challenges that we are met with today both personally and professionally. She is a dynamic and empowering consultative leader and futurist skilled in helping business and community leaders, organizations, and individuals meet their strategic & personal objectives.
In recognition of her commitment to professional excellence and her community, Nicole has been honored by the Daily Herald as an Influential Women in Business, as a 2015 Women of Distinction awardee by Lake County Magazine, as a 2016 Enterprising Women of the Year Champion by Enterprising Women Magazine, as a 2017 recipient of the Daily Herald Business Ledger's Annual Awards for Business Excellence, and most recently by Insights Success magazine as one of the Most Promising CEOs of 2019.
As a highly regarded and sought after expert, her knowledge and advice have been featured in newspapers and magazines throughout the country. Recent publications in which she has been featured or quoted include Forbes.com, the Daily Herald Business Ledger, Fast Company, Mirror Magazine, CIO Look, and Beyond Exclamation.
Nicole has written on a broad range of topics that span matters as diverse as leadership and HR to her own personal journey. She is the author of The Power of Joy and Purpose, The Talent Emergency, The Human Side of Profitability, the chapter "Emotionally Speaking" in the book Leading From The Heart, and her newly released book (Aug. 3, 2019), No Fear Negotiation for Women.
Additionally, Nicole is the host of the internet show, HR in the Fast Lane, where she meets with business leaders to share insights on how human resources, culture, and leadership matters can drain, restrain and threaten progress, success, and profitability as easily as they can create and build on it.
Along with her many business and community commitments, Nicole is also a wife and the mother of two active young boys. She strongly believes in living each, and every day with presence and purpose and that by doing so, you can achieve all that you desire.
For more information about Nicole Martin, go to www.nicolemartin.live. Nicole can be reached directly at: nmartin@hrboost.com. For more information about HRBoost, to sign up for her newsletter, or to read her blog, go to www.hrboost.com.