Jessica Fayerman
Of Counsel at The Prinz Law Firm
Jessica Fayerman has spent her entire career representing worke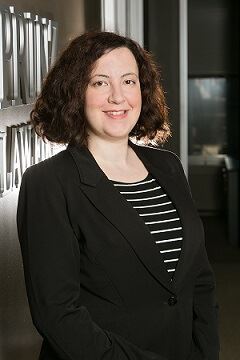 rs and small businesses in employment law disputes. She is a 2005 graduate of Northwestern University School of Law, where she served as executive editor of the Northwestern Journal of International Law and Business.
Prior to law school, Jessica graduated from Bates College, magna cum laude, with a degree in Political Science. She also spent a year studying law and international economic history at the London School of Economics and Political Science.
Jessica is a member of the following associations:
The Supreme Court of Illinois
The United States District Court for the Northern District of Illinois, Trial Bar member
The National Employment Lawyers Association
The Chicago Bar Association

In addition to representing clients at both the trial court and appellate court level in federal and Illinois state courts, Jessica has also represented clients before the following:
The United States Equal Employment Opportunity Commission
The United States Department of Labor
The Illinois Department of Labor
The Illinois Department of Human Rights
The Illinois Human Rights Commission
The Illinois Department of Employment Security
She also has experience with alternative dispute resolution (including mediation and arbitration) before JAMS and the American Arbitration Association.
Working to Solve Your Case
While Jessica represents both workers and small businesses in all aspects of litigation, she particularly enjoys negotiation, counseling, and other forms of alternative dispute resolution.
She has represented clients in all manners of employment disputes, including discrimination, harassment, and retaliation arising from the following:
Title VII of the Civil Rights Act of 1964
The Illinois Human Rights Act
Section 1981
The Americans with Disabilities Act
The Age Discrimination in Employment Act
Wage and hour/minimum wage/overtime disputes
The Fair Labor Standards Act
Illinois Minimum Wage Law
Illinois Wage Payment and Collection Act
Sick and personal leave disputes
The Family and Medical Act
Jessica also represents whistleblowers under the various anti-retaliation laws and whistleblowing statutes designed to protect them. She has negotiated settlement, severance, and employment agreements and has also assisted both workers and businesses in interacting with the Illinois Department of Employment Security, the state's provider of unemployment benefits.
Serving Clients Throughout Chicago
Throughout her entire career, Jessica has worked in a small law firm environment and therefore understands the vital importance of forming a partnership with each and every client. She considers educating clients about every step of the litigation or negotiation process a vital element of each attorney-client relationship.
In many cases, a client's participation in an employment dispute is that person's first encounter with the legal system, and Jessica aims to help demystify that process whenever possible. Above all, even when embroiled in a difficult legal dispute, we must remember that we are all human and that adversity is an everyday part of life. Like everything else, even the most adversarial and contentious situations are only temporary. Therefore, Jessica provides compassionate – yet assertive – representation to all of her clients.