ELIZABETH HANFORD
ASSOCIATE AT THE PRINZ LAW FIRM
---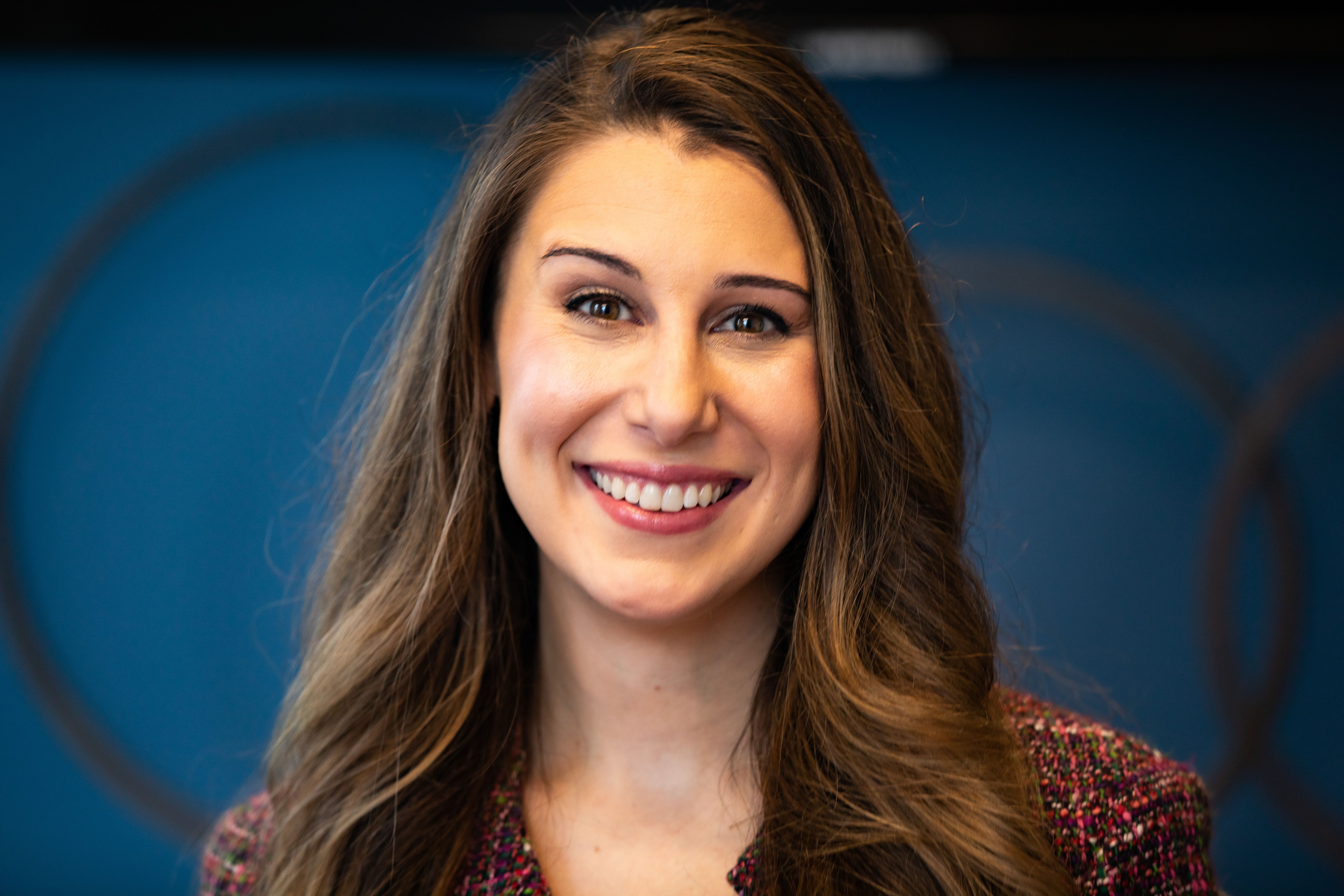 Elizabeth Hanford is an experienced litigator in labor and employment and civil rights law and brings a passion for solving employment challenges to her work. She is a tenacious advocate for employees and their rights, but she also enjoys counseling employers on how to best create healthy work environments and support their workers. Elizabeth adds a unique outlook and skills to the firm's practice.
AN EXPERIENCED ADVOCATE
---
Prior to joining The Prinz Law Firm, Elizabeth served as Assistant Corporation Counsel for the City of Chicago in its Labor Division. She represented clients in disciplinary and discharge hearings, conducted workplace investigations, counseled various municipal departments, and responded to charges filed with the Equal Employment Opportunity Commission (EEOC). She handled trial-style hearings from opening statement to closing argument, drafted appellate briefs, and made oral arguments on appeal.
Elizabeth also worked in the City's Federal Civil Rights Division with a focus on litigation in the federal and state court systems. She handled at least twenty cases in active litigation at any one time. Always a strong advocate for her clients' best interests, Elizabeth represented them in numerous settlement conferences to achieve positive resolutions. She has been involved in over fifty depositions and prepared for two jury trials.
While in law school, Elizabeth gained insight into judicial opinions and the decision-making process when she clerked for Northern District of Illinois Judge Samuel Der-Yeghiayan. She also interned at the Illinois Attorney General's Office where she assisted in the preparation of federal appellate and Illinois Supreme Court arguments.
KEY PRACTICE AREAS
---
Elizabeth has wide-ranging experience in negotiations and litigation. Her primary practice areas include the following:
Race and sex discrimination claims
Disability discrimination
Retaliation
Whistleblower claims
Family medical leave violations (FMLA)
Wage violations
Elizabeth also advises on non-compete, non-solicitation, and confidentiality agreements. She has experience litigating claims related to drug and alcohol testing, collective bargaining agreements, and employee personnel rules.
EDUCATION
---
J.D., Loyola University Chicago School of Law, 2016
B.A., Loyola University Chicago, 2013
AWARDS & RECOGNITIONS
---
CALI Award for Pretrial Litigation; Certificate in Trial Advocacy.
Willem C. Vis East International Commercial Arbitration Moot Team: placed 5th out of 115 teams in Hong Kong, placed 2nd out of 20 teams in Shanghai, China, individually placed 7th out of 220 oralists, and received honorable mentions for Best Claimant Memorandum and Best Respondent Memorandum
Criminal Mock Trial Team: placed 5th out of 24 teams at the National Criminal Trial Advocacy Competition in San Francisco, California.
Assistant Coach for Loyola's 2018 Willem C. Vis East International Commercial Arbitration Moot Team.
Assistant Coach for Loyola's 2016 and 2017 Undergraduate Mock Trial Team.
PUBLICATIONS & PRESENTATIONS
---
The Future of the United States Wet Foot-Dry Foot Policy for Cuban Immigration, 20 LOY. U. CHI. PUB. INT. L. REP. 152 (Spring 2015).
The Cold War of Cyber Espionage, 20 LOY. U. CHI. PUB. INT. L. REP. 22(Fall 2014).